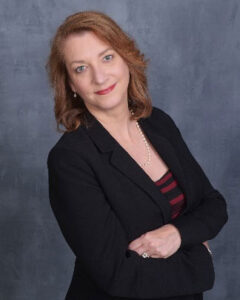 Rhonda O'Donovan is a Platinum Realtor with Keller Williams Clear Lake. Rhonda has a true passion for helping people navigate the home buying\ selling process, ensuring that the experience checks all boxes and fulfills all hopes and needs.
After a 31-year administrative career at the Michael E. DeBaky VA Medical Center Rhonda embarked on the next chapter in her life. Helping people is what she does best. It was an easy decision for her to settle on real estate for the next phase of her life. Knowing that the purchase of a home is likely one of the largest investments one will ever make, she brings honesty and integrity to the process while making dreams come true.
Rhonda O'Donovan's most coveted titles are Mom and GiGi. She has two lovely daughters, Victoria and Candice, and 5 adorable grandchildren. Rhonda and her Fiancée, Ricky Tapia are devoted to the grandchildren and can usually be found at children sporting events or putting around town with one or more of their grandchildren in tow.
Rhonda has been a volunteer with the Houston Livestock Show and Rodeo (HLSR) for 21 years. In her current role as Chairperson of the Sheep and Goat Committee, she has oversite of all administrative and financial aspects of the committee. The mission of the HLSR, the education of the youth of Texas (especially girls), is one that is near and dear too Rhonda's heart.
Rhonda has served on the Leadership Board of DreamGirlzHouston since its inception. As the mother of 2 daughters, she is passionate about serving young girls in the greater Houston/Galveston area.
Giving back to your community is not just words to Rhonda, it is action.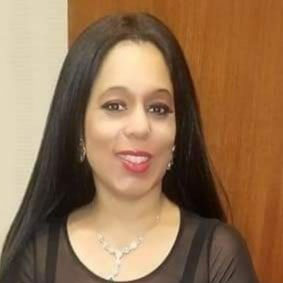 Dr. Celeste Hentz is a veteran educator with over twenty-five years of experience in the education profession. Dr. Hentz has serve in various capacities at the district and school level. A native of Greenwood, South Carolina, Dr. Hentz graduated from Greenwood High School in 1994. Dr. Hentz completed her undergraduate studies at Fisk University where she received a Bachelor of Arts degree in Education and History in 1998. Upon completing Fisk University, Dr. Hentz moved to Atlanta, Georgia where she has served Georgia public schools for the last twenty years.
In 2003, Dr. Hentz earned her Master of Arts degree in School Counseling and Psychology from Clark Atlanta University. Continuing her education, Dr. Hentz received her specialist degree in 2010 in Educational Leadership and successfully defended her dissertation in 2017 receiving a doctoral degree in Curriculum & Instruction from Argosy University Atlanta. In 2005, Dr. Hentz founded Positive Sisterhood a school-based mentoring program established in Riverdale, Georgia to bring the voices of minority girls together.
Skilled in transformation leadership in both school culture and instructional practice, school turnaround, federal program management, professional learning, WIDA and Common Core Standards, Dr. Hentz has served across several southeastern states, Georgia and Tennessee helping to transform some of the largest urban school districts in those areas making an impact on students from diverse backgrounds.
Dr. Hentz formerly served at the district level for Clayton County Public Schools, the 5th largest school district in Georgia with over 50, 000 students. For 11 years, Dr. Hentz worked with Clayton County Public School District where she had an array of educational experiences. During her 11 years with Clayton County Public School District, Celeste was a middle school math, language arts, and English Learner (EL) teacher, an elementary teacher, a middle school counselor, and a Title I & Title III School Improvement Specialist for the Office of Federal Programs. Dr. Hentz uses her experiences to present instruction on Increasing the Academic Achievement of English Learners, Data- Driven Results/Data Teams, and Effective Strategies for Struggling Learners. As a former School Improvement Specialists for Clayton County, Dr. Hentz created multi-layered and faceted professional development for teachers and administrators covering all aspects of the ESOL Program in curricular areas and Title III programmatic compliance. Additionally, Dr. Hentz supported administrators, teacher leaders, and school improvement teams of Title I Schools in making decisions for results. In this role, Dr. Hentz significantly contributed to leading a transformation in both school culture and instructional practice for struggling learners; she is now committed to doing the same for her current district. Facing a growing number of English Learners (ELs), Dr. Hentz is now supporting her district in consistent implementation of highly effective, research-based instructional practices that transcend to all learners. During her tenure with Clayton County, Dr. Hentz was nominated and selected by Georgia Department of Education (GADOE) and Metropolitan Regional Educational Service Agency (MRESA) to become a national Sheltered Instruction Observation Protocol (SIOP) Trainer.
From 2010-2012 Dr. Hentz worked with Metropolitan Nashville Public Schools (MNPS) one of the largest and most diverse school districts in America. MPNS serves more than 80,000 students in Metro Nashville-Davidson County. As a Secondary EL Consultant for MNPS, Dr. Hentz supported and facilitated professional development for 33 middle schools and 25 elementary schools serving over 10,000 English Learners in the district.
Returning to Georgia in 2012, Dr. Hentz began working with DeKalb County Public Schools the third largest school district in Georgia where she supported inner city students and teachers for school turnaround as an Academic Coach and Instructional Support Specialist for seven years at the middle school level. Currently, Dr. Hentz works with Atlanta Public Schools serving one of the largest middle schools in the North Atlanta cluster, Buckhead, Georgia. In her current district, Dr. Hentz implements effective instructional strategies, professional development, model lessons in effectively providing support for English Learners. An accomplished trainer, presenter, and group facilitator with strong multi-tasking and service skills dedicated to organizational goals and on-time customer service as a successful leader, district English Learner (EL) Consultant, district English Language Development (ELD) Coach, and district Title I & Title III School Improvement Specialist, Dr. Hentz has remained committed to serving through education and her community.
Dr. Hentz is professionally certified in school counseling, educational leadership, literacy and ESOL. Her focus areas are Mental Health, SEL, and teacher development. As a lifelong learner, and community activist Dr. Hentz continues to conduct studies with extensive research on disadvantage students in urban schools and disadvantaged communities. She has worked on other projects including Response to Intervention (RTI) for English Learners and is published in the book Evaluating Teachers of English Learners using reflective teaching and evidence-based strategies. Dr. Hentz has over twelve years of leadership experience, coaching and supporting adult learners in the public education system. Additionally, Dr. Hentz has served as Adjunct Instructor of Bilingual Education and Second Language Acquisition, graduate instructor for the Department of Teaching & Learning, Masters of Curriculum & Instruction Program where she provided instruction to international students at Tennessee State University (TSU). Prior to working with TSU, Dr. Hentz worked with Lesley University as Program Site Coordinator for the graduate studies remote learning program.
Dr. Hentz has spent her entire career "practicing what she facilitates" and sees firsthand the impact educating and serving the community can make on the lives of young people. As a skilled trainer, presenter, and group facilitator, she has presented at several conferences, workshops and trained hundreds of teachers. She thoroughly enjoys sharing information in an interesting way to diverse audiences in the community as well.
Dr. Hentz volunteers and partners with several local community organizations in the Atlanta and Houston areas and spends her free time-sharing knowledge and information to empower youth and women. Dr. Hentz is a member of Top Ladies of Distinction (TLOD), Inc. Atlanta Peachtree where she has served as Top Teen Advisor and Status of Women Chair thrusts in support of youth and young women. She has served TLOD at the local, area, and national level on various committees. Dr Hentz also serves on the Leadership Board of DreamGirlz-Houston serving as an Education Consultant and Curriculum Advisor.
Dr. Hentz resides in Riverdale, Georgia with her daughter, Ajah. She and her daughter enjoy family vacations, traveling with friends, attending music festival, volunteerism and other culture events.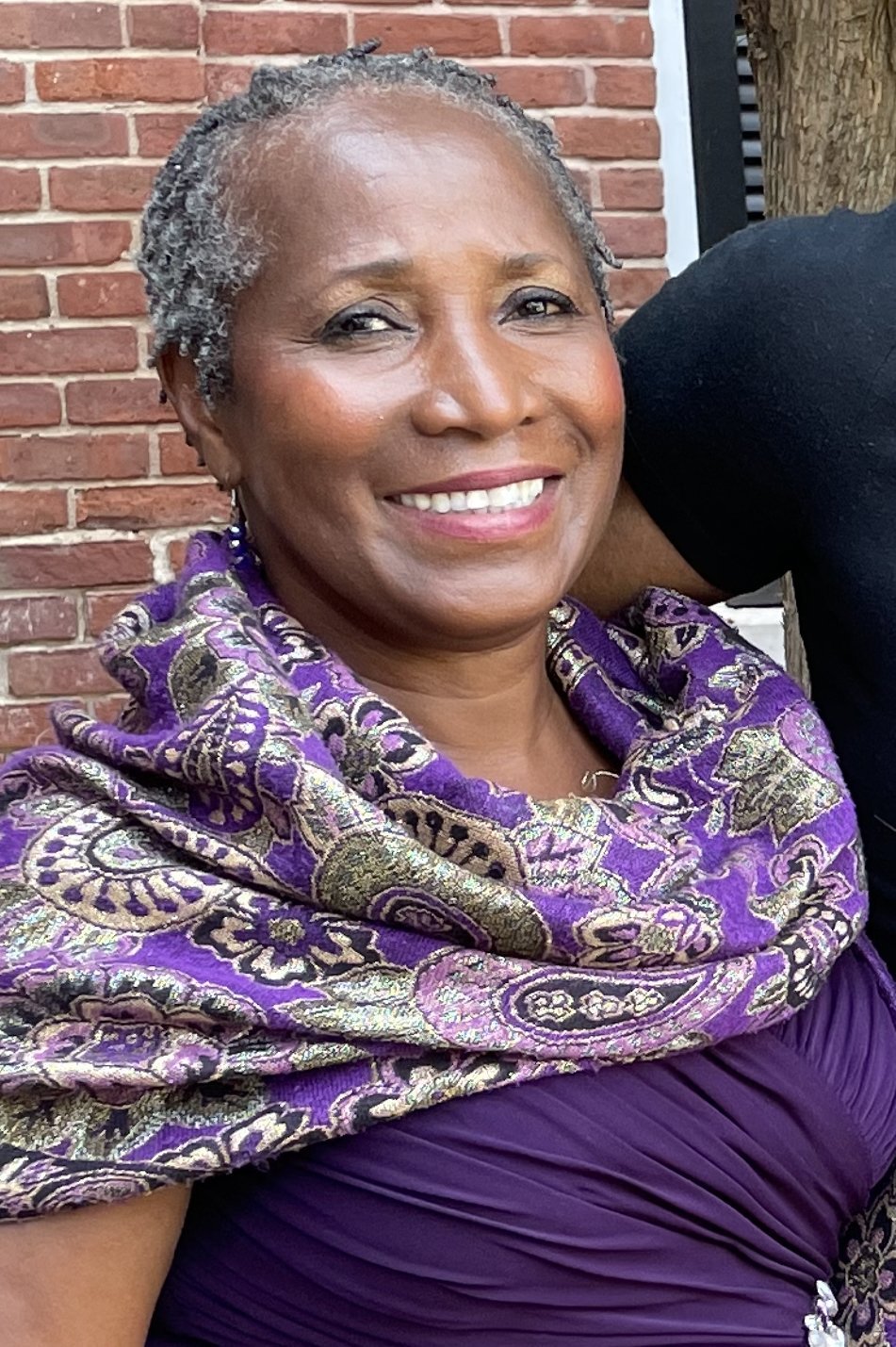 Dr. Caballero accepted Christ into her life at an early age. She answered the call of the Father to preach the Gospel of Jesus Christ on December 13, 2006. Her first sermon took place at True Living Word Christian Church on March 11, 2007. She was ordained as a Minister of the Gospel of Jesus Christ, commissioned to teach the Word, preach the Gospel, and administer all the sacraments, ordinances and other functions of the church on August 8, 2010. The above occurred under the leadership of her Pastor, husband, and best friend, Dr. Patrick Wayne Caballero.
Presently, she serves as Pastoral Assistant at True Living Word Christian Church. Busy serving would be a description to best identify Dr. Caballero. Her ministries include Women's, Youth, Marriage, AWANA, Vacation Bible School, Sunday School, Manor Care, to name a few. She is the Dean and one of the Associate Professor of True Living Word School of Ministry Theological Seminary. January 7, 2017, she founded the Daughters of Distinction Leadership Development Program. She also serves on the Leadership Board of DreamGirlz Houston providing guidance to the girls, advising and providing mental and spiritual guidance as they chase their dreams towards success.
Dr. Caballero received her Doctorate of Management Degree in Organizational Leadership from the University of Phoenix, Master of Art Degree in Human Relations from the University of Oklahoma, a second Doctorate/ Master's Degree in Divinity from the Institute for Teaching God's Word Theological Seminary, Bachelor of Science Degree in Business Administration Management from Thomas A. Edison, and Associate of Arts Degree from the University of Maryland. She is a graduate of Liberty High School in Liberty Texas.
Dr. Caballero is employed with the federal government where she is the Equal Employment Manager. She has been with the federal government for over 36 years.
She is the honored wife of Dr. Patrick Caballero and is the proud mother of Patrick Jr.; four god-daughters, and two god-sons.
Regina Drake, scholar, advocate, trainer/educator. Current role: Training Coordinator for the City of Port Arthur. Former College Instructor, Lamar Institute of Technology, Beaumont, TX. Graduate of Texas Southern University, University of Houston, Houston Community College, Lamar (Community) State College– Porth Arthur, Thomas Jefferson High School. Currently a doctoral student at New Jersey City University, Ed. D, Community College Leadership. Passionate about learning. Enjoy spending time with family and friends, working within the community and philanthropic activities. Committed to spreading the importance of learning/education and empowering women and girls in the community. Favorite activities are reading, creating new opportunities for others to succeed, karaoke, traveling, church fellowships, and spending time with my great nephew and niece.
Dream Girlz
Dream Girlz is a 501(c)3 non-profit organization designed to Educate, Empower, & Encourage girls from 8 to 18 as they develop themselves for success.
This organization is run by a veteran.