Some of DREAMGIRLZ Peer Mentees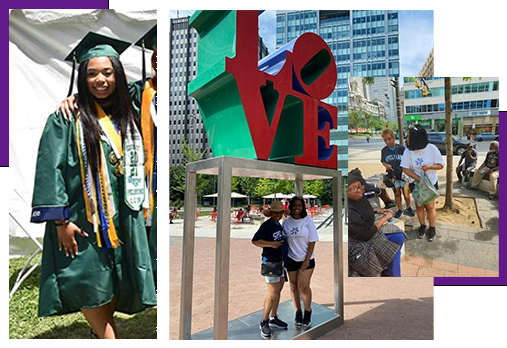 Ajah
Ajah is a Junior at Spelman College in Atlanta, GA. Her grad school interests are Pre-med and Biology.
Ajah plans to pursue a career as a pediatrician. Her focus is in the STEM field. Her hobbies include Community Service, Dance, Tennis, Videography, & Photography.
As a Senior Peer Mentor in Dream Girlz, Ajah is a member of many very prestigious organizations that a Dream Girl can aspire to, including, Top Teens of America Atlanta Peachtree Chapter, Future Business Leaders of America, and National Honor Society to name a few. Even while traveling for summer vacation, Ajah took the time to volunteer with me in Philadelphia, PA.
Ajah is also the face of the DMH Foundation in Atlanta, GA. The DMH Foundation is dedicated to the memory of her Uncle, the late Rev. Dr. Dequincy M. Hentz. Dr Hentz inspired her quest for community service and giving back to the community. She is inspired to teach girls in Atlanta & Houston to live their dreams and work hard to make them come true.
Kymani
Kymani is an original Dream Girl! She has been with the organization since it was founded in 2019! She is a 5th grader this year and is focusing on continuing to be an honor roll student! She inspires other Dream Girlz to remain grounded in your education so you can be the best YOU!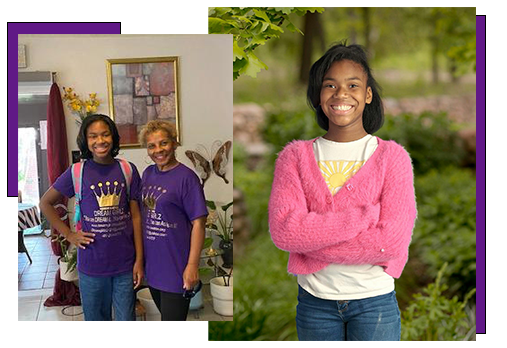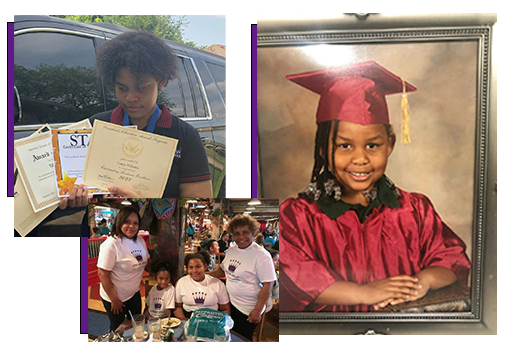 Tonya
Tonya is an original Dream Girl! She has been with the organization since it was founded in 2019! Tonya is an award-winning student who will be enrolling into the 7th Grade this school year. Her focus is STEM and she seeks to be a Veterinarian. She enjoys cooking and attending to her pets! She dares every girl to dare to dream! Work hard and make it come true! She encourages every Dream Girl to be confident and to do their best at every task they attempt.
Other Dream Girlz mentored….
This Nonprofit organization was started to impact this generation of young girls who seek to make their Dreams come true! We have exciting, fun & educational events where girls can make new friends as they are mentored to make their dreams come true!
To become a Dream Girl or join our mailing list, simply send an email to DreamGirlz2020@yahoo.com We look forward to hearing from you!
To be invited to our events…Please Join our mailing list by sending us an email as well!